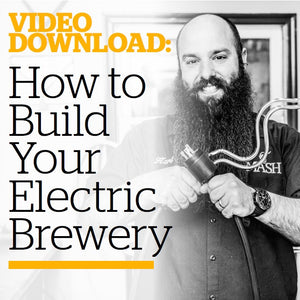 How to Build Your Electric Brewery (Video Download)
Learn how to build an all-electric brewing system!
Join host Karl Weiss as he guides you through this video on how to build your electric brewery. In this video download, you'll learn:
Why switch from propane to electric
Selecting and wiring heating elements
Integrating temperature probes
Best safety practices when working with electricity
Building a brewery control system and wiring a panel box
How to select and wire LEDs and switches
Wiring for high current vs. low current
And much, much more.
The video is broken up into two parts, both available in this download.
Please note: Once your purchase is completed, a download link will be emailed to you. 
---